Success Stories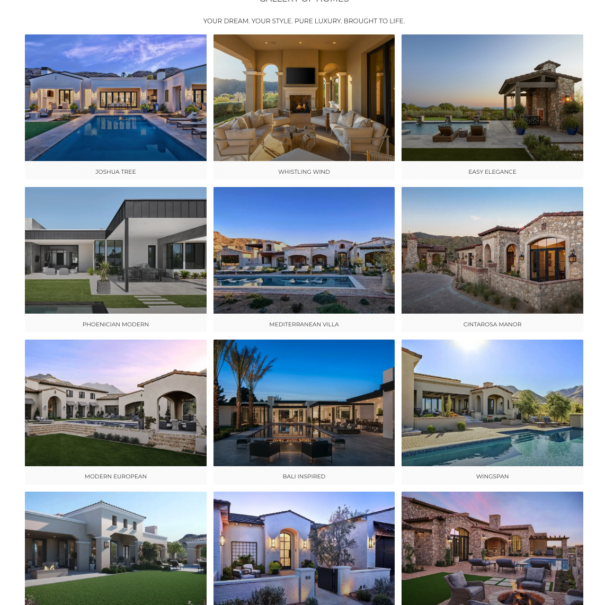 "We tried several firms prior to hiring DNA and had little to no results, except big bills. DNA transformed out digital presence, lead tracking and measurement capabilities. They also launched a series of integrated, multi-channel campaigns using Google search, social media, SEO and content that we can only describe as 'wildly successful'! After only few months, we were inundated with new clients... from 1 or 2 per month, to 3 to 5 per week. We doubled our build pipeline for the next two years."
Luxury Custom Homebuilder
MARKETING INFRASTRUCTURE, MEASUREMENT, DIGITAL CAMPAIGNS, TARGETED LEAD GENERATION
The Challenge: Build Pipeline & Marketing Infrastructure Maturity
The homebuilder had been relying on its local network of realtors, community managers, vendors, client referrals and networking events to secure business over the last thirty years since inception. Since 2016, however, their pipeline of new business had dwindled to 1 or 2 leads per month due to new competition entering the market, and a weak digital presence.

The company found itself taking projects outside their core business, such as remodels, or smaller construction, to maintain revenue, but had no significant pipeline to secure the future. Several other agencies attempted lead programs with little to no results.
MULTI-CHANNEL DIGITAL CAMPAIGNS + LEAD EVENTS + EXPERT ROI MEASUREMENT
Website measurement & marketing infrastructure build-out
Creative campaign content including design, blogs, landing pages & website usability enhancements
Google search marketing & Google reviews campaign
Social medial marketing (organic & paid via Facebook & Instagram
 Video marketing & video advertising (via YouTube)
Email & event marketing
The Results: 3 to 5 HNWI Leads Per Week, 83% Increase in Targeted Web Traffic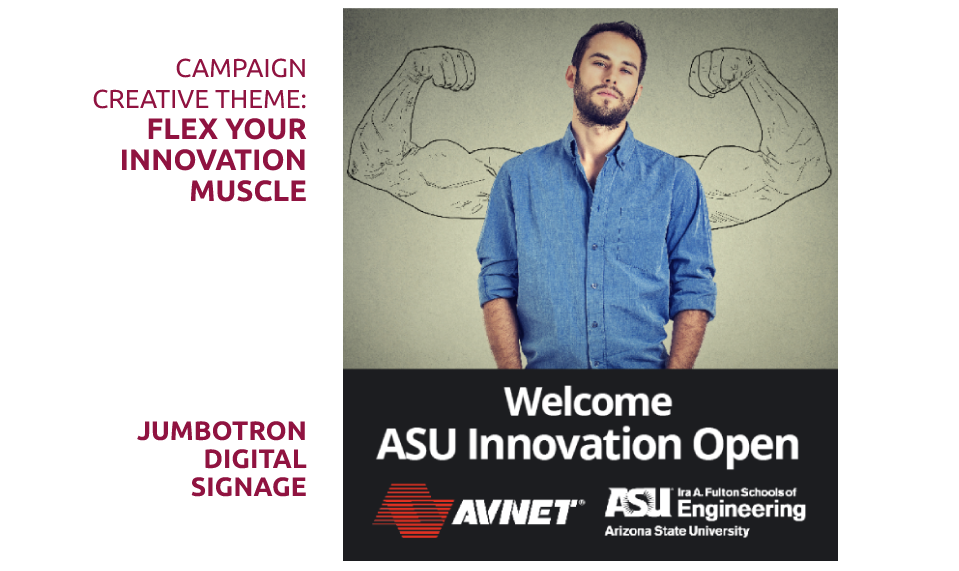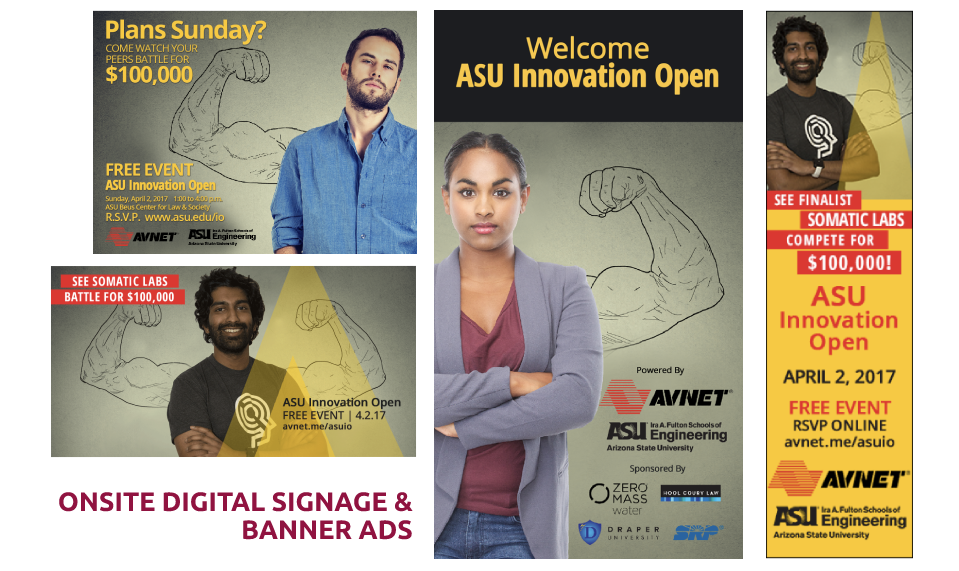 "Thank you so much for your team's effort and speed of delivery across creatives, content and web! You are such an integral part of our team and success, there is no way we could have done this without you! We are so glad to have you as partners on this project."
Avnet + ASU Innovation Open
Creative & Digital Campaign
The Challenge: Design & Launch in 2 Weeks
Avnet contacted DNA to help design and launch a creative and digital campaign designed to build fast awareness across more than twenty universities for a new startup contest they were co-sponsoring with ASU called the "ASU Innovation Open." The goal was to encourage entrepreneur applications from student-led hardware startup ventures.
Our team had only two-weeks until the opening of the competition's application window, then a 2-month campaign term that culminated in a live demo day event. There, the final four startups pitched live in front of expert judges for their chance to win $100,000.
The Results: 1M reach, 3,447 Clicks, $0.50 CPC, 87 Apps, 150 attendees
In only two months the campaign reached nearly 1.1M students through advanced Google search targeting and social medial ads and posts. The campaign drove 3,447 clicks to the Avnet event website and had an average CPC of $0.50. In only two weeks of promotion during the call for applications window, the campaign drove 87 applications from student-led ventures across 6 states.
The Innovation Open was free to attend and the campaign drove 150 attendees to the live demo day event. Both Avnet and ASU considered this inaugural year a tremendous success. Based on the success, DNA was engaged to help with the next year's campaign.
Enterprise Software Development
B2B MULTI-CHANNEL LEAD GENERATION CAMPAIGN & EVENT
The Challenge: Generate Awareness & Leads
The company needed to generate high quality leads from an annual industry event where key enterprise buyer targets conglomerated. As an SMB, the client wanted a campaign that would differentiate them, create interest with software engineers and technology management, drive booth traffic and, and most importantly, drive leads. The campaign needed to be unique and entertaining, yet serious enough to build credibility with enterprise level prospects.
The Results: Over 10k targeted impressions via web and social media, 350 high quality leads
Over the course 6 months, DNA created, launched and managed a strategic creative campaign across web, content (blogs), email marketing, video, paid search, social media (paid and organic) and partner channels. The campaign ran from May to November and was geared towards mid-level IT managers and enterprise software developers. The campaign leveraged humor via content and a series of videos that told a story and tied to the value of keeping a business 'operationally fit' using IT best practices and enterprise software.
In the 2 months leading up to the event, the campaign garnered thousands of social media shares and drove more then 350 sales-ready, targeted leads to the client's booth for specific product demos at the 3-day event.